Siren and the Australian Broadcasting Corporation (ABC) have teamed up to bring you stories and insights from women in sport.
This partnership promotes our elite athletes and weekend warriors in community sport. We also promote the work of expert and emerging women writers and photographers of women's sport in Australia.
"We're excited to partner with our national broadcaster. And to build on our work championing women in sport and add more to the ABC's already great women's sports coverage," said Siren co-founder Danielle Warby.
Women in sport stories from Siren experts
By Georgina Hibberd
A year after Katie Kelly first started competing in para-triathlons, she won a gold medal at the Rio Paralympics.
Disability teaches you about vulnerability and the willingness to let go. There's a part of you that has to accept that to navigate your way through, you will need to rely on others.

Katie Kelly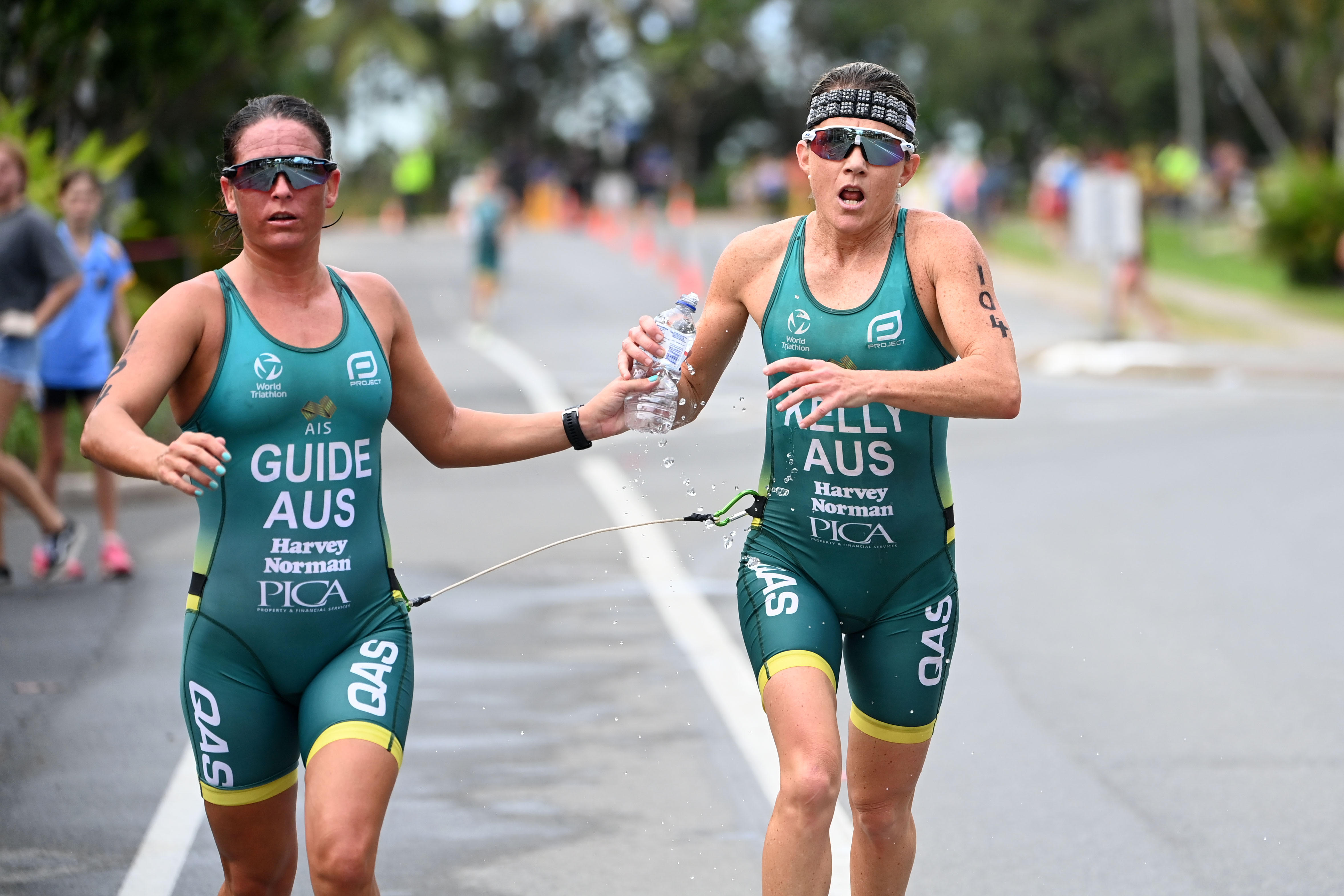 By Sarah Burt
Kelly Ryan stepped into the top job at Netball Australia after a stint with the AFL.
Other sports that are male-dominated have turned their attention to the female market. It's something netball had a strong foothold on already.

Kelly Ryan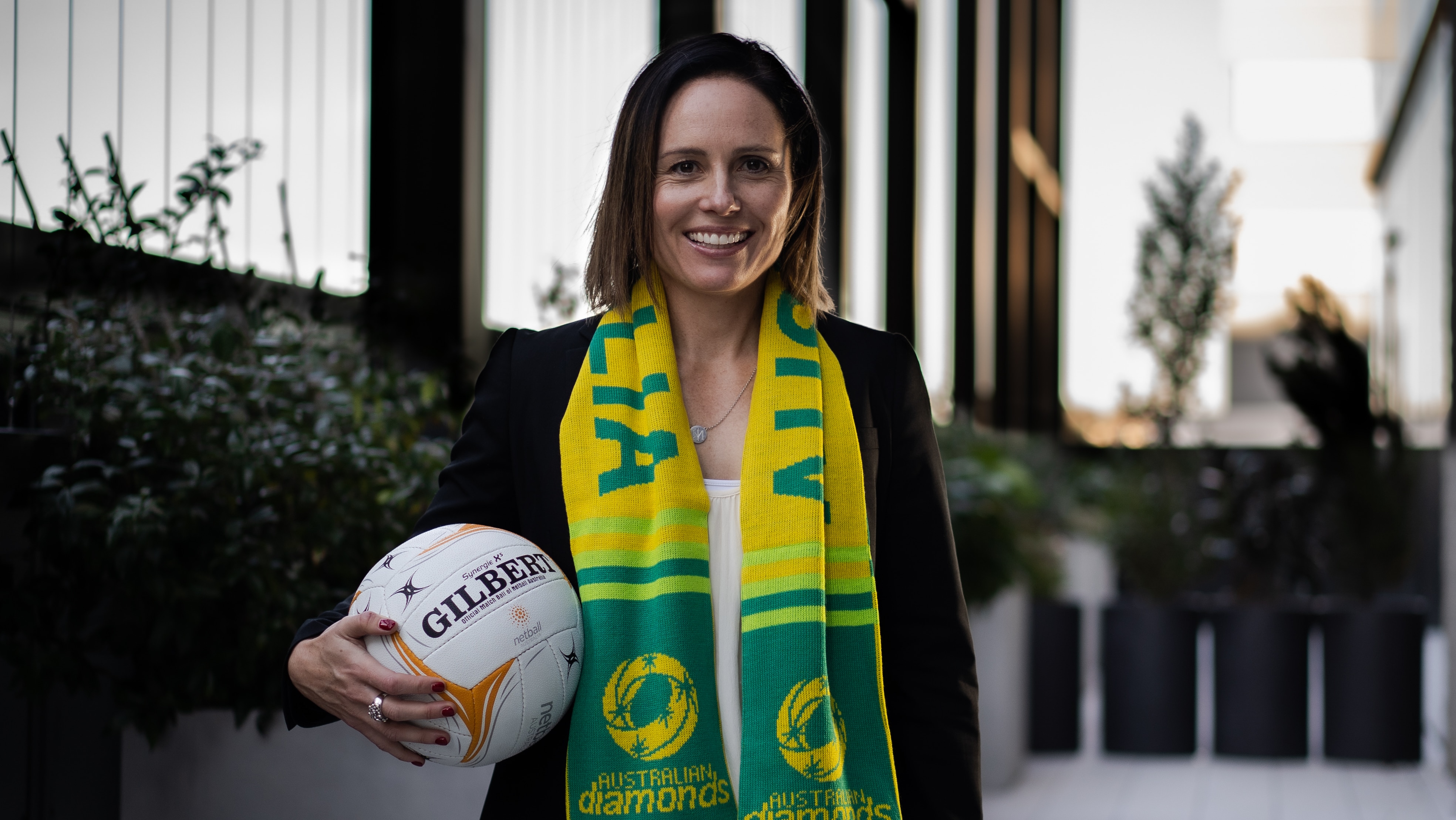 By Kasey Symons
Stella Campbell is representing Australia, and says it's a dream come true.
It's a cool opportunity; few 19 year olds get to experience an Australian tour. I'm very lucky.

Stella Campbell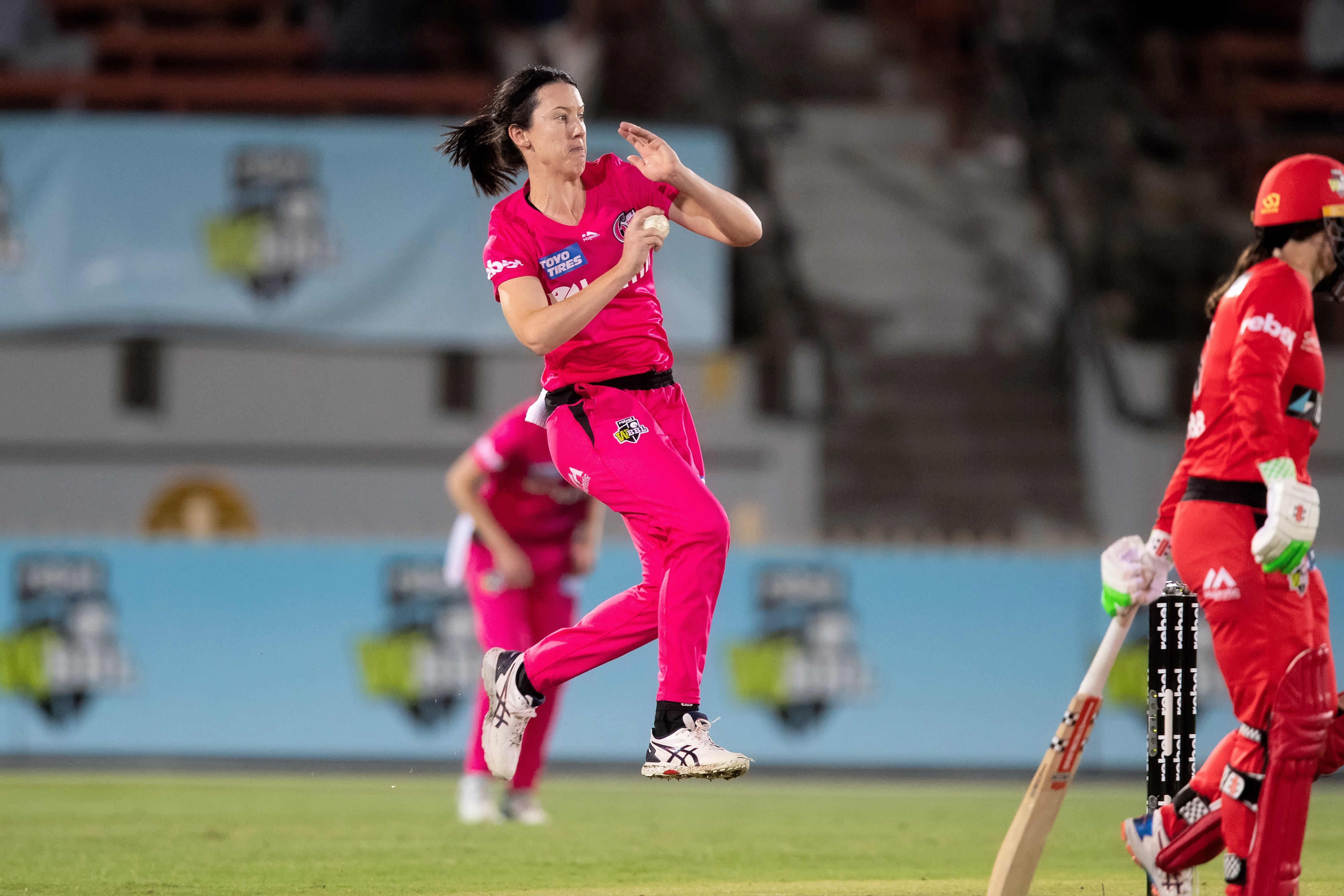 By Gemma Bastiani
Krystina Emmanouilides was one of five women out of roughly 300 students in her engineering course at university.
I was doing research on the internet, but there wasn't a whole lot of information, like, how do you get into F1? It's a very exclusive field.

Krystina Emmanouilides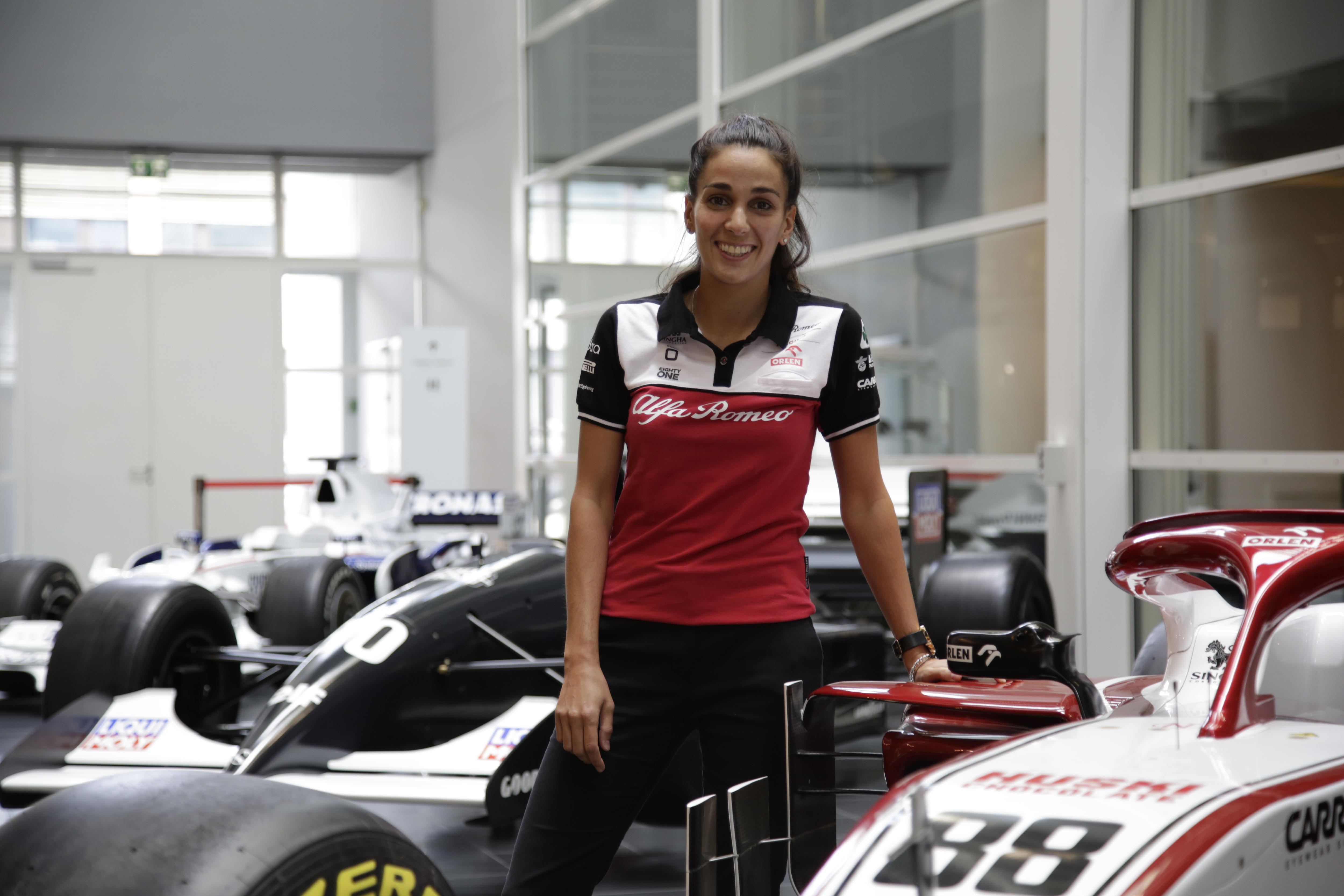 By Jenan Taylor
Stefanie Fernandez and Bree Walker are making themselves, and Australia, known on the international bobsleigh circuit.
Hitting podiums and coming top 10 in the world and doing amazing things, were things that I was told I was never going to be able to achieve.

Bree Walker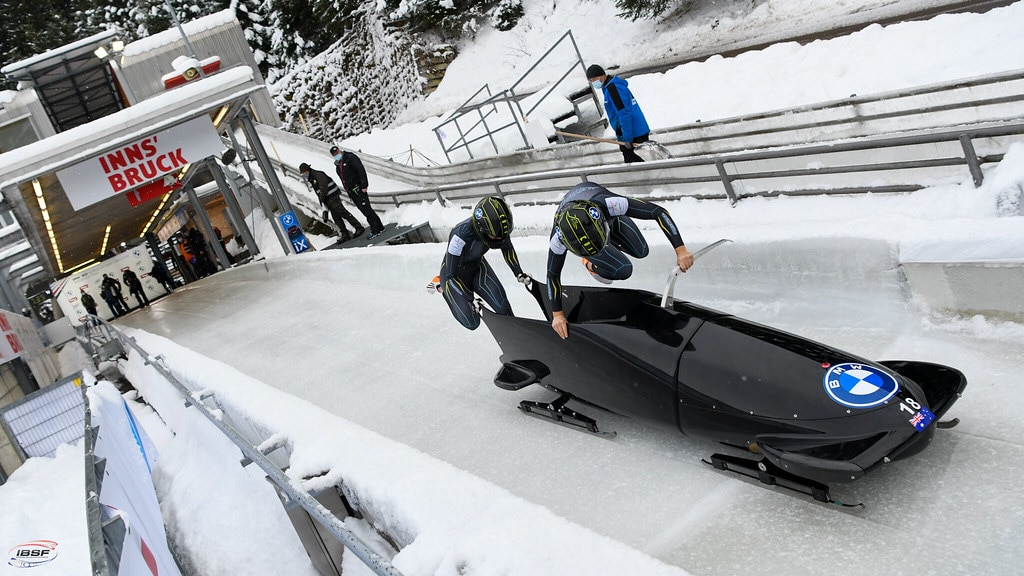 By Mary Konstantopoulos
Tazmin Gray wants to show younger women the way and lead from the front in the Titans' NRLW team.
For us as female athletes, it doesn't feel like we have been put on the back-burner; we feel like we are already part of the club.

Tazmin Gray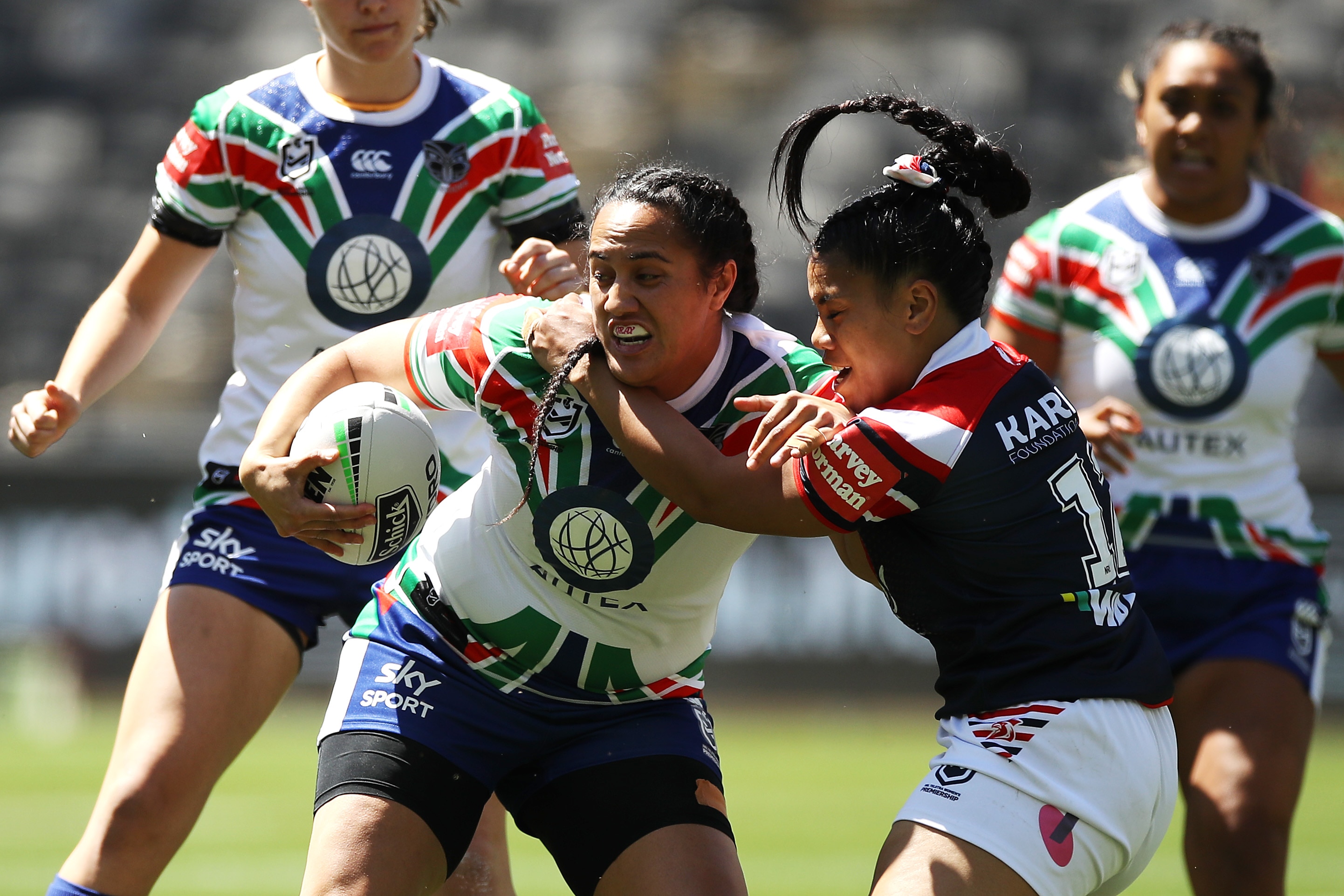 By Gemma Bastiani
Kaitlyn Ashmore and Steph Chiocci were the stand-out wingers of the most recent AFLW season.
Much of what a winger does in-game can go unnoticed. But the most important aspect of the wing role is the restraint to stay outside of the contest, rather than dive in.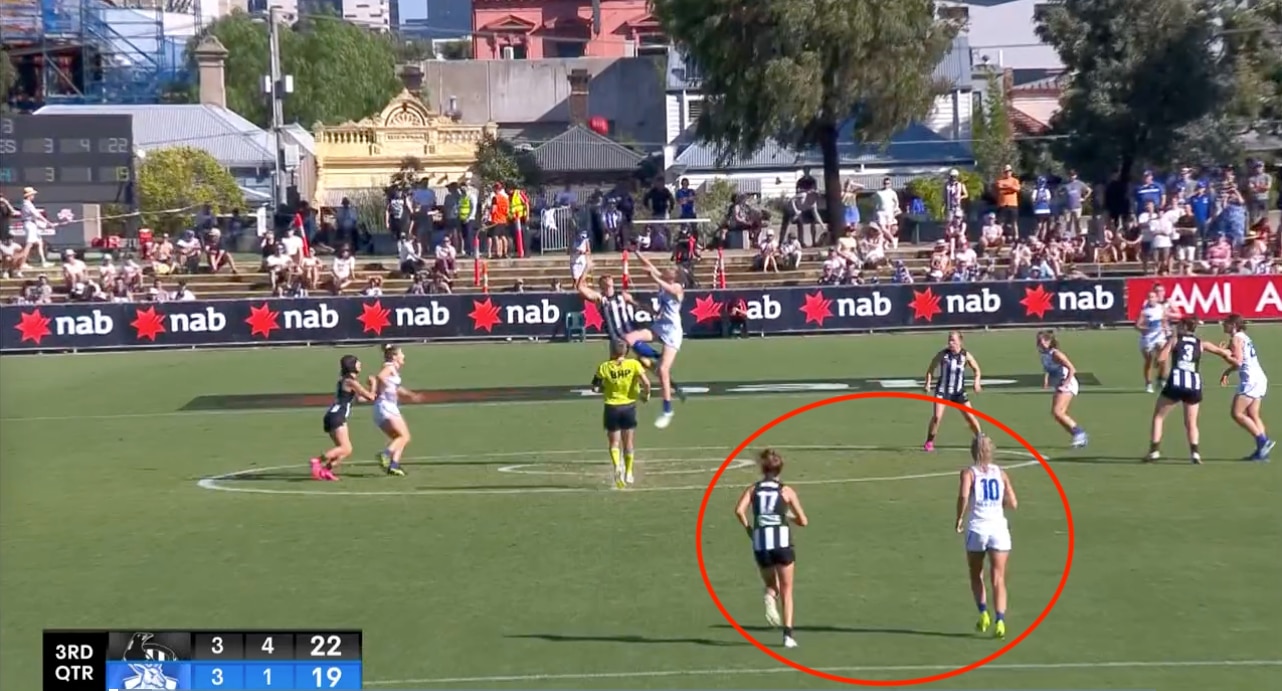 By Kasey Symons
Jess Fox makes navigating rough waters look easy. But in a new documentary, she opens up about her difficult Tokyo journey and what her uncertain future holds.
I never really pay attention to what people say in terms of like, 'oh, I knew you weren't going to do it' or 'I knew looking at you that you were going to win it'," she said. "I'm like, 'yeah, you don't know anything!'

Jess Fox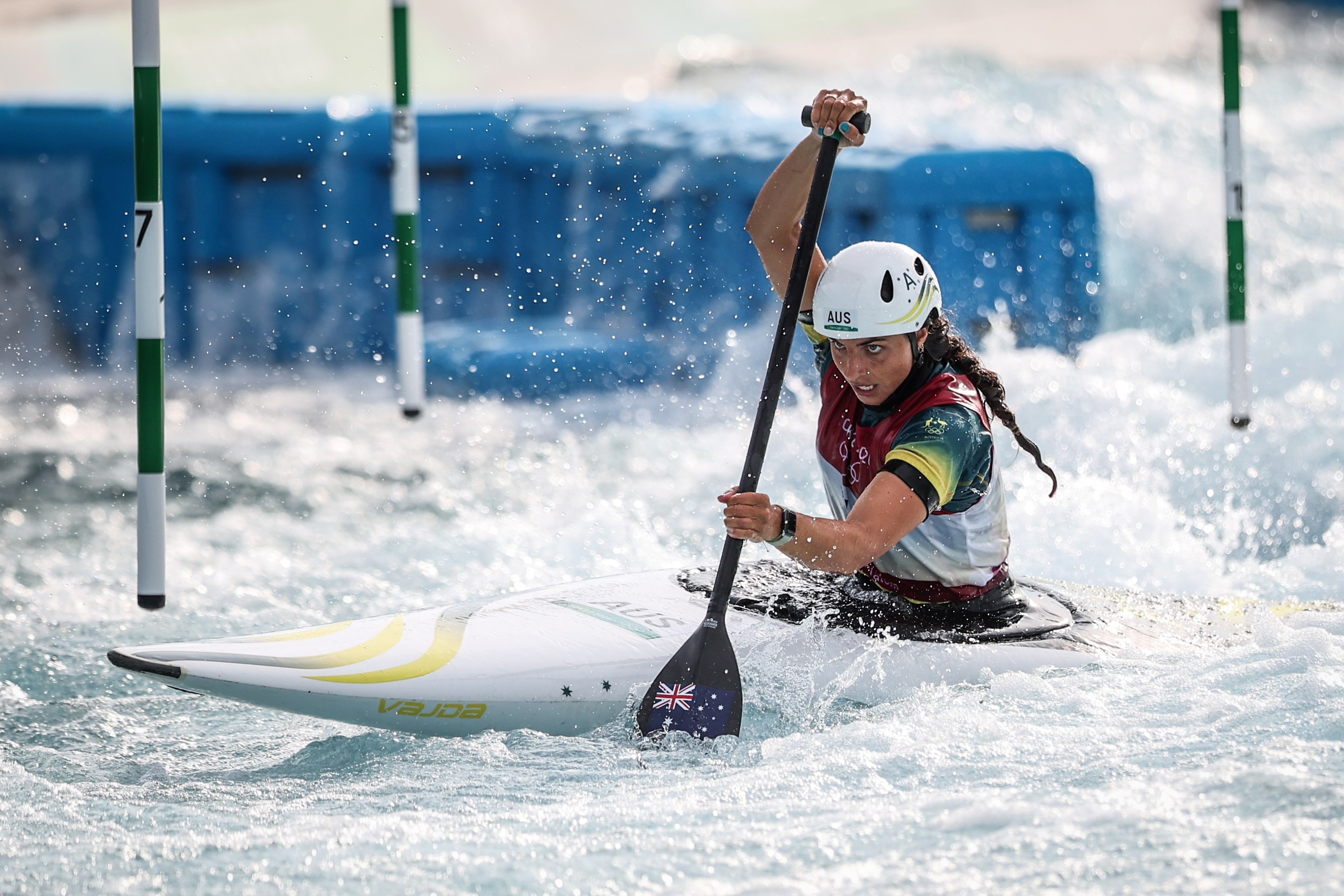 By Jenan Taylor
Bayside Futsal Women is a free social competition which is drawing in hundreds of participants.
Cultural, religious and family obligations play a huge role in their participation, but so does safety.

Yonas Gebremichael
By Gemma Bastiani
Bonnie Toogood, Áine Tighe and Stevie-Lee Thompson are among those likely to catch the eye in AFLW season six.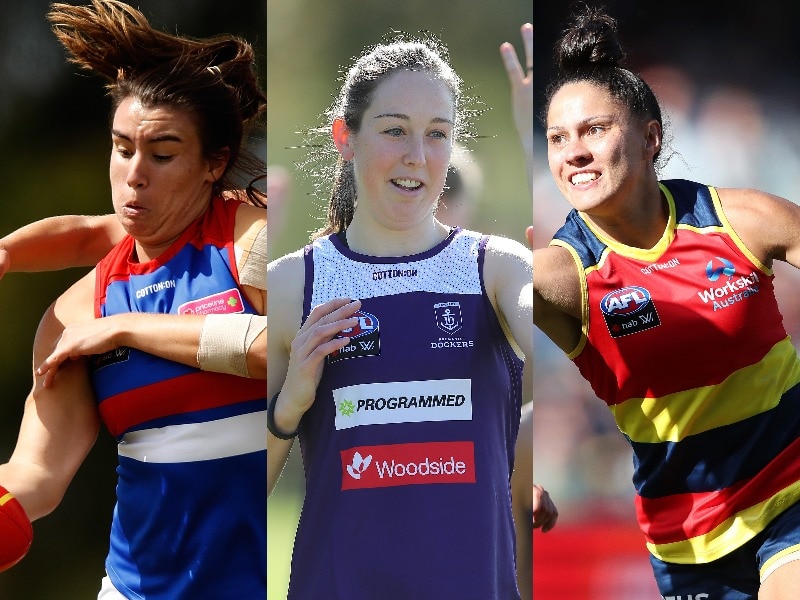 By Kirby Fenwock
87 years ago, Margaret Peden and Betty Archdale led their teams onto Brisbane's Exhibition Ground. The 1934/35 Ashes serve as a reminder of what is possible when you step boldly to the crease.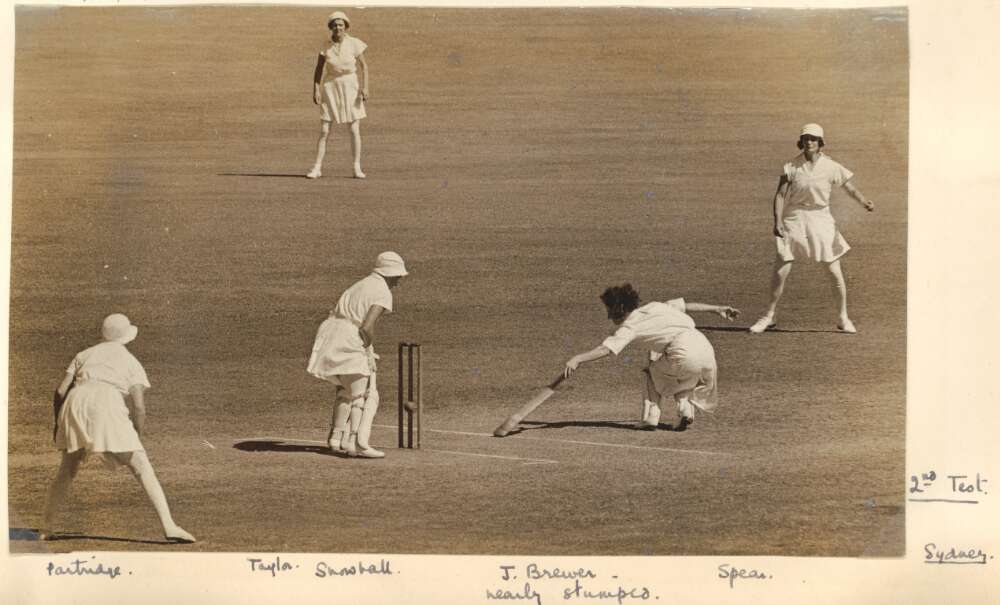 By Georgina Hibberd
For women of a certain age, playing Aussie rules wasn't an option when they were children. It wasn't something girls did. After years of watching her father and brothers play Aussie Rules, Jane Ryan joined a football club with her friends.
I can't get across to you how joyful it was to be able to pick up a footy and hand pass and kick to a teammate, practise it and be in that space where that's what we were focused on.

Jane Ryan, 48.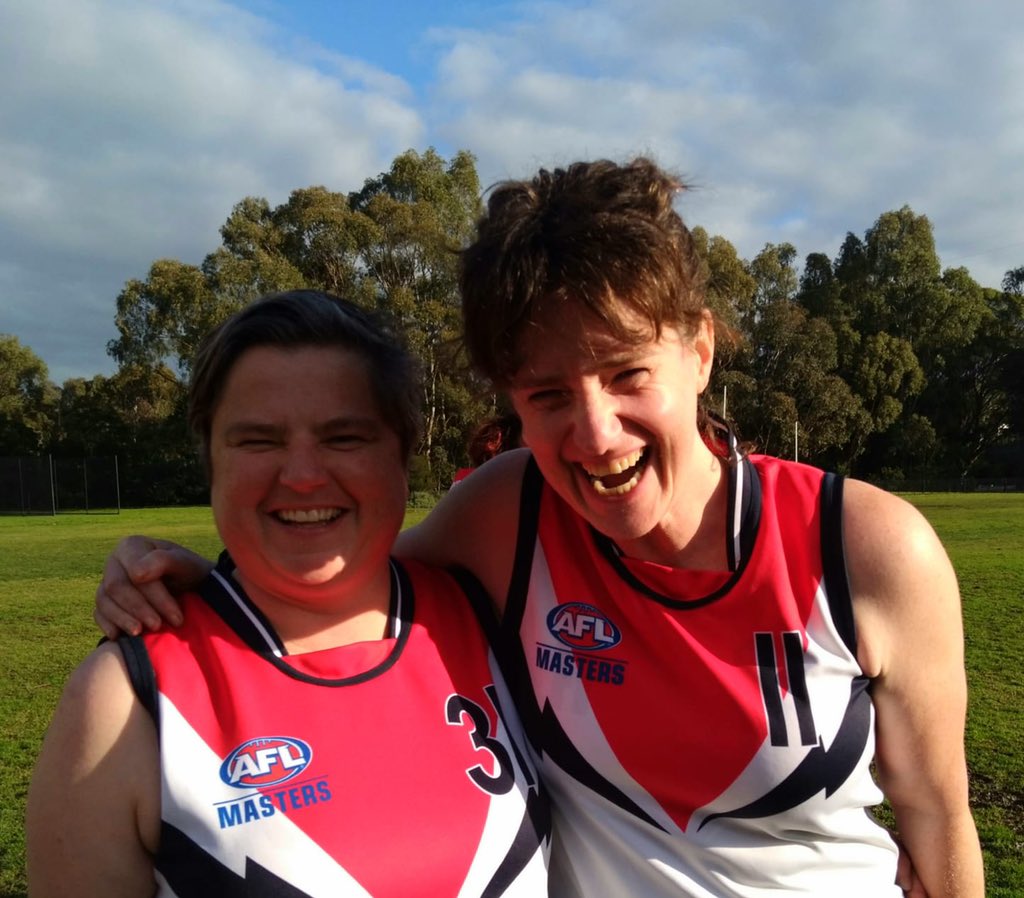 By Erin Delahunty
When coaching trailblazer Michelle Cowan did her AFL level two accreditation in 2008, she was the only woman in the room, surrounded by 86 men.
Now, 13 years on — as one of only three women to have been head coach of an AFLW side — the 39-year-old is excited about the growing number of female coaches in the league.
If AFLW hadn't come along, these coaches would probably be stagnant and hitting their ceiling at state or academy level.

Michelle Cowan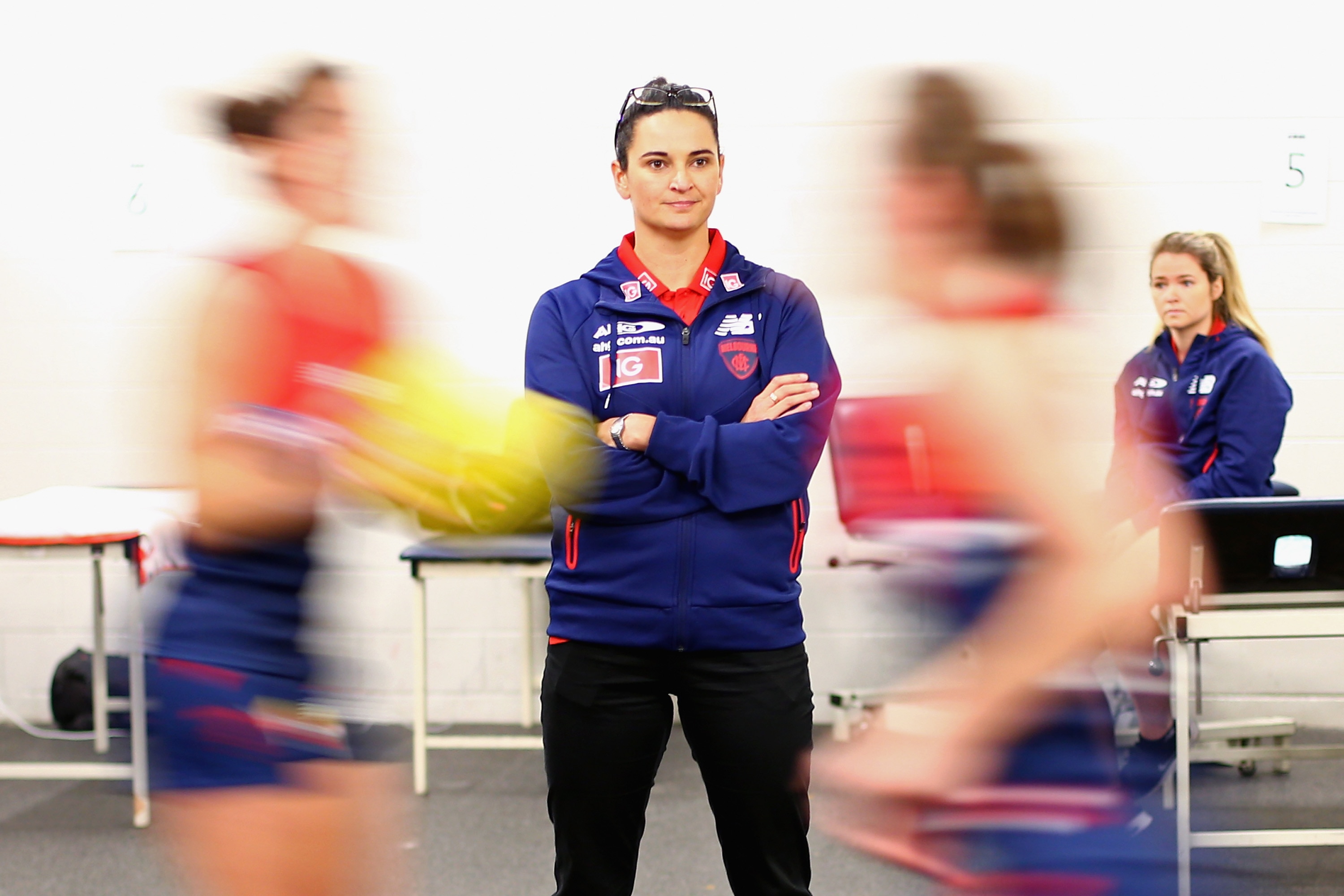 Women in sport stories from our emerging writers
By Felicity Smith and Kasey Symons
Natasha Van Eldik wants others to have the same positive experiences she has on the green.
At the time, I chose bowls because it was only $2 and the bowling club had the best hot chips in town. When people think of bowls they think it's only for older people, that's far from the case.

Natasha Van Eldik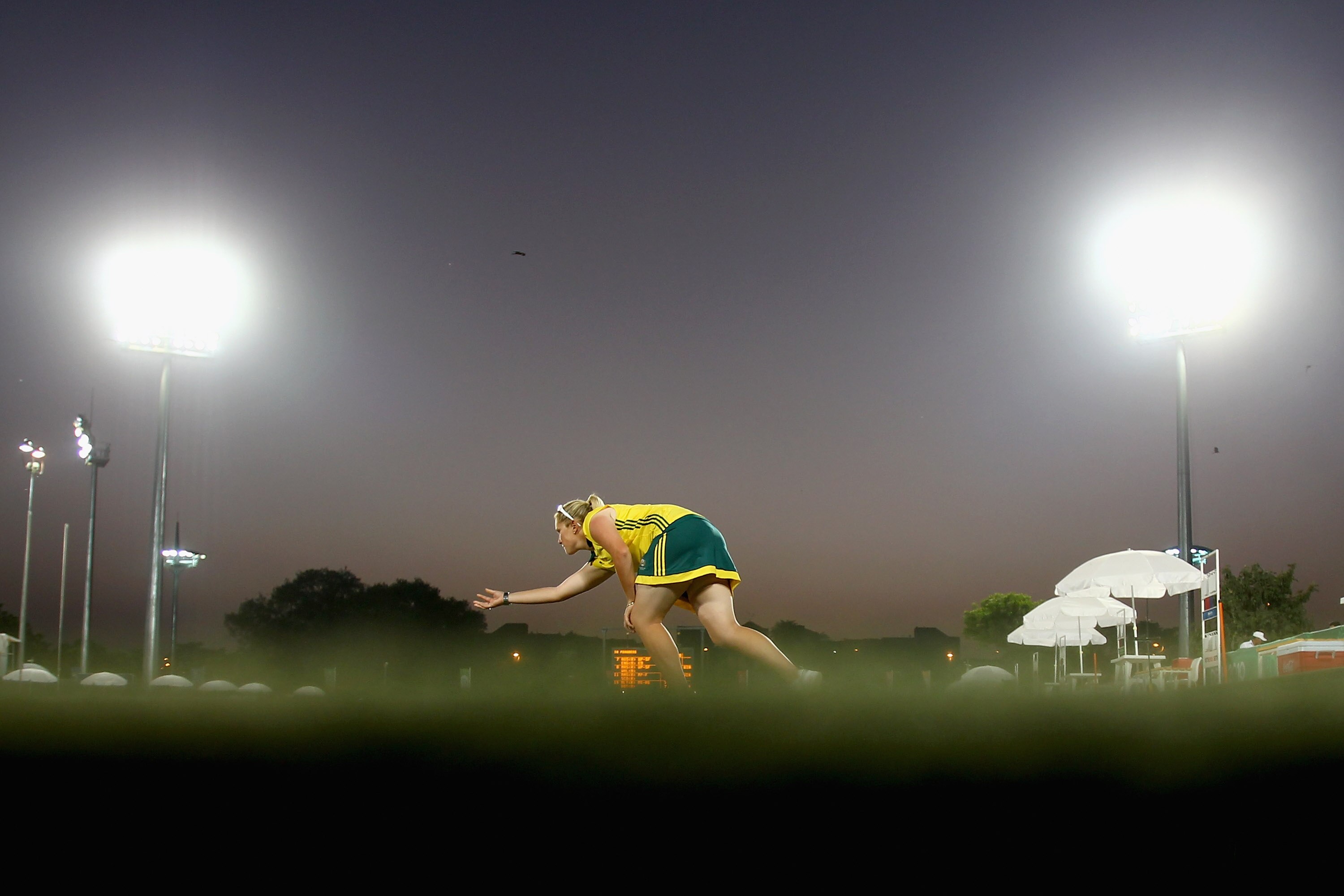 By Lauren McIntosh
Cecilia Johns was one of 10 people to successfully take part in the 2021 Indigenous Marathon Project.
I wanted people to get out of their comfort zone and push themselves. I feel like so many people would just be sitting on the ground. I stood up. [So] it is like OK, I've run, now everyone else can stand up, and it's that ripple effect.

I want to see more remote mob, more women [stand up]. Women are the caregivers and the ones that stay home.

Men go away and play footy. They get up and go into town, play and come back. I want to see women moving, getting outside.

Cecilia Johns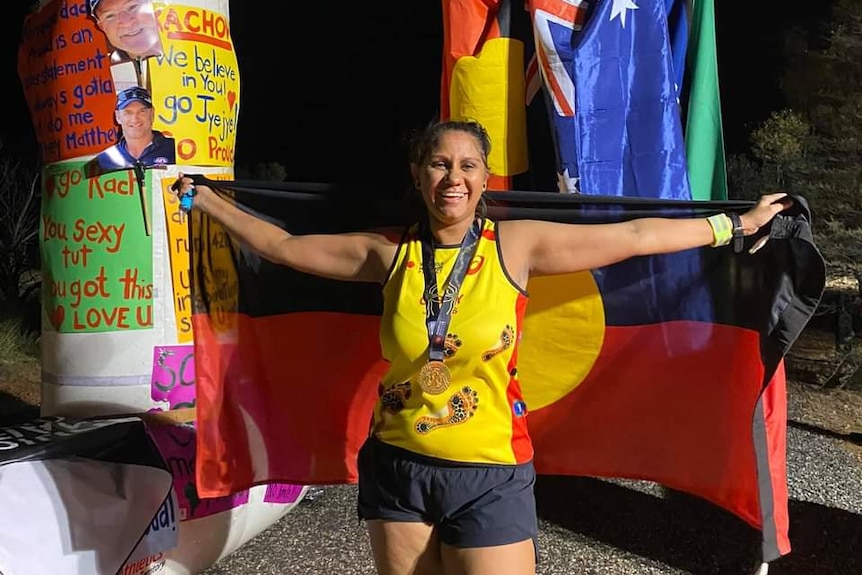 Siren partnerships supporting women in sport
In addition to our partnership with the ABC, Siren have also worked with Deakin University, Swinburne University, and Football Victoria.